Who is IceAlice?
IceAlice is the world's first mannequin AI robotic vending machine. This robotic cafe communicates and interacts with the customer using humanoid mannequin's recognition and sensory tools throughout the entire process until the collection of the product selected by the customer.
IceAlice responds to instructions made by the customers via voice and gestures. This sets aside the service delivery from the conventional ice parlor creating an identity of the vending robot as an attraction too.
What Can IceAlice Robotic Cafe Do?
This vending machine is completely robotic which is operated and controlled by proprietary hardware and software. The robot performs tasks relayed either via voice commands or touch-screen selection. Each component is monitored by a mobile application that conveys system reports and real-time information via VLT's proprietary telemetry software.
What IceAlice Robotic Cafe can serve?
IceAlice Uses Innovative Technology
Icealice uses the latest innovative technology to make the order process easier and as much fun as possible.
Follows instructions received via voice commands from the customer.
Attracts customers' attention, creates a WOW effect.
The software and hardware interfaces is monitored and controlled by a mobile application.
The process is fully automated from choosing the product to collection.
Communicates using voice greetings "Hi, it's a sunny day, you should try an ice cream".
Accepts various payment options such as cash, e-wallet, and card payments. (PayWave, Apple Pay, Samsung Pay)
Processes orders received over the touch screen monitor.
Serves the ice cream with a mechanical hand.
Built-in LED screen for A&P requirements.
Can recognize movements, gestures, and communicate with customers through actions.
PRODUCE YOUR FAVORITE FLAVORS
IceAlice Robotic Cafe comes equipped with standard soft serve ice cream machine and each individual owner selects the taste which they want to use in their operations. In Middle East, for example, pistachio and mango taste is extremely popular.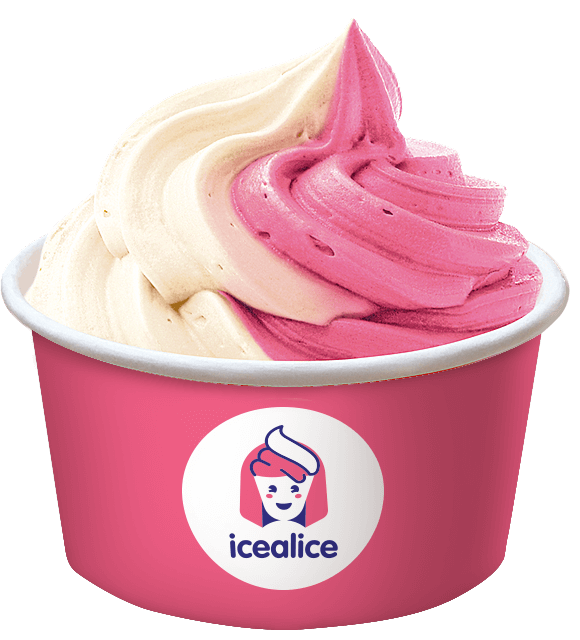 Sample Exterior Designs
Our Robotic Cafe come in standard model variations and can be customized to fit the client requirements at a minimal additional cost.
Start Your Own Automated Robotic Machine Business
Get in touch with us if you are interested in having your own vending robot that makes passive income for you daily!